We're Trusted By The Largest Organizations In Texas
Our commitment to quality and service has enabled us to become the most dependable commercial painting company in North Texas.
We have led large-scale projects in all types of new construction, remodels and tenant finishout commercial projects. We've successfully completed work for industries such as sports and entertainment; manufacturing facilities; corporate offices; college and university buildings; government and municipalities; healthcare; high-tech and hospitality.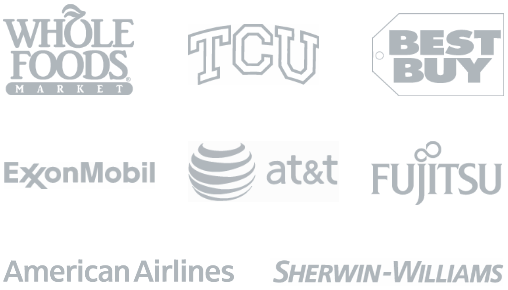 You're In Good Hands
We guarantee our work. Cost-efficient planning, timely execution and customer satisfaction have always been our top priorities.
References
If you'd like to verify details about Burns & Parks Painting, feel free to contact the following people.
"We were very pleased with the quality of service [Burns & Parks Painting] provided on Mycon's recent projects in Denison, TX and Sulphur, OK. Your staff was always very professional and consistently went the extra mile to ensure our project was on schedule."
Charles Myers
CEO, Mycon General Contractors
"When building our new facility, after speaking with Chris Parks, picking the painter was the easiest decision in the entire process. Chris was so easy to work with and his crew did top-quality workmanship. I would highly recommend him for any size of job."
Shad Reif
Owner, Southwestern Chiropractic
We offer FREE estimates for all commercial painting projects